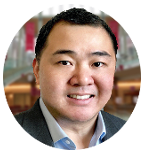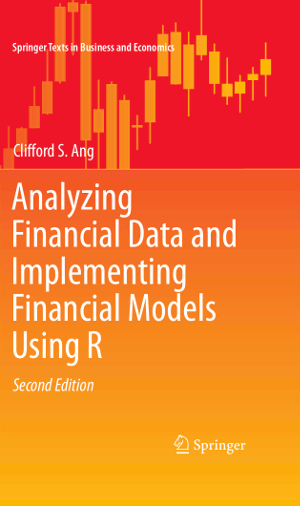 Analyzing Financial Data and Implementing Financial Models Using R. 2nd Edition: The second edition of my book is expected to be released by June 2021. Sticking to the same style as the first edition, the second edition continues to handhold you through every step of the financial modeling process. I have expanded the amount of material in the new edition, including new chapters on equities, simulation, and trading strategies. Even the topics covered in the first edition have been almost completely re-written and include all-new examples. You can find updates at Springer and Amazon or from me by filling out the form below. 1st Edition: The first edition was published in 2015 and, since that time, the e-book version has been downloaded more than 69,000 times. You can purchase the first edition from Amazon and Springer, among other places. You can click on the following for the latest errata, the Call Options Data, and Put Options Data.
Economic Consulting. I am an Executive Vice President in the Oakland and Chicago offices of Compass Lexecon, an international economic consulting firm. In my over 15 years as an economic consultant, I have worked on hundreds of engagements involving firms across a broad-spectrum of industries concerning issues such as appraisals, valuation, securities, market efficiency, loss causation, and damages. I specialize in the valuation of businesses and hard-to-value assets, as well as analyzing complex financial statement issues. My bio on the CL website can be accessed by clicking this link.
Equity and Bond Valuation at Data Camp. I also teach the equity valuation & bond valuation courses at DataCamp. Over 15,000 participants have taken my courses. Previously, I have held teaching appointments at several universities, the last of which was at DePaul University in Chicago. I have taught courses in investments, corporate finance, international financial management, and investment management.
Additional Information. You can find more information about me on LinkedIn or my CV. You can also check out my blog, where I provide pragmatic insights on valuation, investments, and financial modeling issues.
Publications and Presentations